Our Services
We provide end-to-end technology and Electronics solutions for all businesses and customers.
Our team is composed of experienced engineers who are trained and certified across all aspects of consumer market.
Tecworks is an authorised provider for major manufactures such as Samsung, Panasonic, Lenovo, Asus, Hisense ,Turtle Beach and more.
We offer hassle free walk-in service to one of our many sites, courier pick up, Australia Post walkin and return delivery. Mobile Phones
Tablets
Laptops & Computers
Wearables
TV's
Cameras

We care about Environment.
Help reduce waste caused by the disposable economy
Our services provide more environmentally sustainable option by repairing devices that would be usually discarded into landfill. Have your much-loved devices repaired and returned to you as good as new.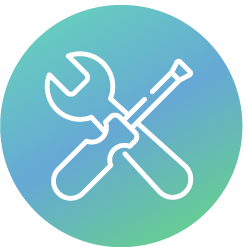 REPAIR
Our expert teams specialises in service and repair of Mobile phones, Laptops, LCD TV's, Digital still & video cameras, Headphone and Wearable devices.
Whatever your important device, our engineers have years of experience in addressing hardware & software related issues. We currently repair Samsung, Lenovo, HP, Asus, Acer and almost any brand of IT product.
REFURBISHMENT
Tecworks offers refurbishing services which comprise a wide range of options, from project-based reworking, to re-packaging or re-kitting products. We even offer a loaner unit program so you can still work and play a similar device while your equipment is being serviced
In addition, Tecworks facilitate full hardware diagnostics to eliminate faults and maintain quality control, aesthetic & software upgrades to provide refurbished products that are comparable to brand new.